The Atlantic Ocean
The Atlantic Ocean, is the
second-largest of the world 's oceans.
Its name comes from the Greek Atlas
and meaning "the sea of Atlas."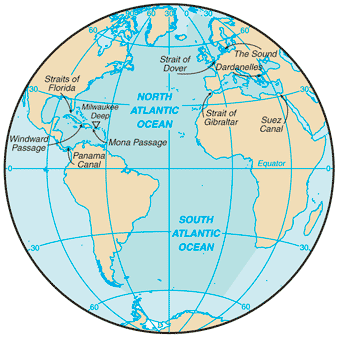 It has an S-shaped with the Americans to
the west, and Europe and Africa to east,
the Arctic Ocean to the north, and
the
Southern Ocean to the south. The Gulf
Stream is the major current in the ocean.
Pinegreenwoods Montessori