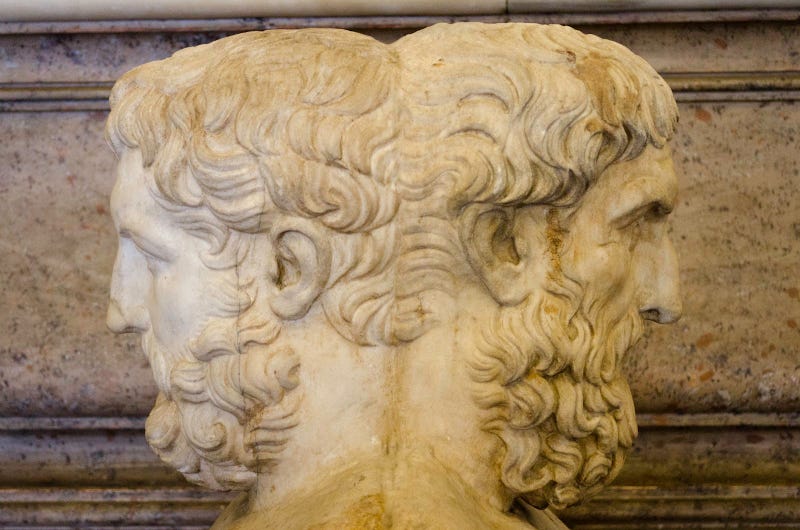 January
The word January comes from the
Latin
name Jan
uarius
.
January
was named
for
the
Roman god Janus, god of doors
and gates. Janus was shown with two faces
that looks in different directions - the year that
has passed and ahead to the year to come.
January is the first
month of the year.
January has thirty-one days.
The abbreviation for January is Jan.
Pinegreenwoods Montessori